A small scale business is a type of business idea that requires little or no capital to start which can either be managed through a sole proprietorship, Partnership, Private or Public Limited Companies. Today I will be showing you the 10 best help desk software that will grow your business.
For a business to grow from small scale to medium and large-scale, there must be a strong converting power of turning prospects to potential customers and this can be possible by gaining prospects trust through various help desk software which gives fast, flexible and reliable information to prospect and customers enquires.
10 Best  help desk software for small businesses
1. Loop Email
Loop Email is a good help desk software suitable for both small and large scale businesses that handle customers enquiries and complaints through emails.
All incoming emails are categorised and organised that no one gets missing making it easy to chat with the customer, exchange files and automate workflow through the app.
2. Richpanel
Used by thousands of e-commerce sites such as Shopify due to its uniqueness in increasing sales through social media automation, live chat and self-service help centre. Enquiries from all channels are responded to. Other activities performed through this help desk software includes helping customers see their orders and track their packages, sending survey and measuring customers satisfaction scores after a conversation with relevant team members and it is supported by over 5 different languages.
3. EngageBay
EngageBay helps companies around the world to acquire, engage, nurture and convert web visitors to happy customers through its marketing automation, email marketing, free live chat, landing pages, appointment scheduling, contact management and lots more, making your online business grow faster and less stressful.
4. Vision Help Desk
The vision help desk can serve as your customer service tools and give solutions to your clients irrespective of your business size via its various features ranging from help desk, satellite desk, service desk and live chat which makes it easier to accomplish your desired visions and goals for your business just as the name implies.
5. Gladly
Gladly is one of the best and most powerful help desks for small businesses through its exceptional delivery of customer experience across all channels to increase your contact centre generated revenue by up to 10%.
This software reduces your cost of technology by functioning as a help desk and other desk software functions and that is why most innovative companies like REI, Warby Parker, Tum etc use it and you too can try it out.
6. LogMeIn Rescue
Just like the name implies, LongMeln rescue assists and rescue you from too much stress by providing technical support to customers, employees in a fast, flexible and reliable manner.
Rescue functions to serve businesses of various sizes and it is supported by all devices such as PCs, Macs and mobile devices.
7. LiveZilla
LiveZilla is an all in one solution for every webmaster as they improve customers support and keep their sensitive data confidential under your control. This software help desk includes a live chat, email, Twitter and Facebook response and this makes it a dynamic help desk software.
8. Help Crunch
Help Crunch is another top-rated customer support platform that assists in marketing and making great sales through its live chat, auto messages, email marketing, help desk, the chatbot that works on mobile devices, PCs and Macs which help your small business grow faster.
9. Help wise
With Help wise you can chat with your colleagues within conversation threads, snooze conversations, assign conversations to other team members.
Customers queries across multiple channels such as emails, SMS, WhatsApp, Facebook, Twitter and live chat are promptly responded to.
Aside from functioning as a great help desk software, Help wise can be integrated with other business tools of your choice to give you a complete and overall best experience.
10. Live Chat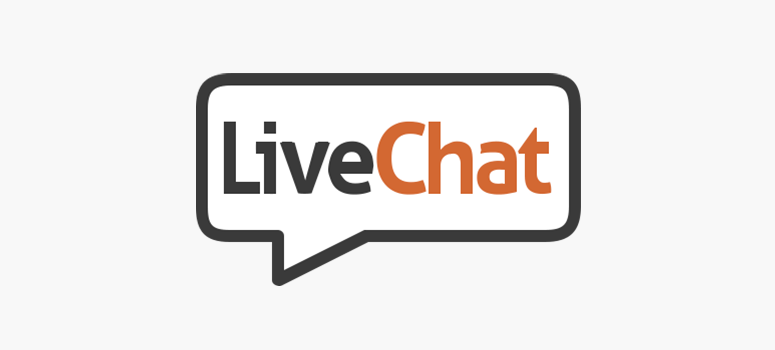 One of the best I have used and seen and is suitable for both large and small scale businesses. It is used by over 30,000 companies specifically to give customers the best support. With Live chat, customers satisfaction and online sales are doubled with its ease.
Wrapping up
This is where we draw the curtain on today's article on the best help desk software for small and medium scale businesses.
Conclusively, most of the apps stated and listed above are very helpful in increasing and improving your online sales but to get the best you must subscribe with an entry price ranging from 5-20$. Bedore subscription, you can try them for free to know the best that is palatable to your business type.
Related post