The year is still very new and I'm sure you have some plans on business to start in the year 2022, in this article I shall be showing you 7 good businesses you can start with one hundred thousand (100K) in Nigeria.
The current economic situation in Nigeria is very unfriendly as a hundred thousand naira is a very small amount of money with a low purchasing value. Even with this economic crisis you can, there are few businesses you can start with 100K in Nigeria. Below are my recommended 7 Good Businesses you can Start With 100k In Nigeria today.
1. Start selling used items
With just 100,000 Naira, you may start a company selling gently used products and clothing. For the most part, Nigerians opt to purchase gently used products such as electronic devices, clothing, footwear, and other essentials around the home. Selling these products online and off is an option.
You may begin selling Okrika, Nigeria's version of secondhand clothing, for as little as 100,000 Naira. Many individuals prefer to buy Okrika rather than new clothing.
In addition, the country's dismal economy has compelled consumers to purchase only what they can afford. Lagos, Nigeria, is a great place to get Okrika clothing.
READ ALSO: Canada Visa Application: 100% Working Guide
2. E-payment and POS business
The Covid-19 pandemic made the POS business too popular in Nigeria as it was the last resort for financial transactions during the pandemic. The POS (point of sale) industry is one of the fastest-growing sources of revenue. Some consumers would instead use a POS that is even closer to them, even if they must pay a transaction fee than stand in line at a bank to get cash.
You may become a bank agent and open an E-Payment store for 100,000 Naira. The bank is where you'll acquire your POS.
To become an agent, you'll need to register with the bank of your choosing. You would be handed a POS machine after registering.
Banks offer POS for free, but there are strings attached. In addition, banks levy a fee on each transaction you make. You'll find out how to create a POS company in Nigeria.
MUST-READ: List of All Bank Transfer Codes in Nigeria 2022
3. Business of car washing
In this day and age, starting a car wash with 100,000 Naira is one of the most profitable ventures one can embark on. Many individuals today don't have the time or energy to wash their vehicles, some are too tired or stressed from a long day at work, and still, others are unable to wash their automobiles properly, so they must resort to using a car wash.
Starting a Car Wash Business you will need things like a Machine for cleaning automobiles, a system for storing and generating electricity, water With soap/detergent in a bucket, tyre brushes and towels, etc.
You may establish a car wash company anyplace there are a lot of automobiles and a good supply of water. There are no disadvantages to establishing a vehicle washing company in Nigeria, even during the wet and dry seasons. For starters, finding a decent site is vital. You must pick a location that is easily accessible to everyone.
4. Business of extraction and marketing of palm oil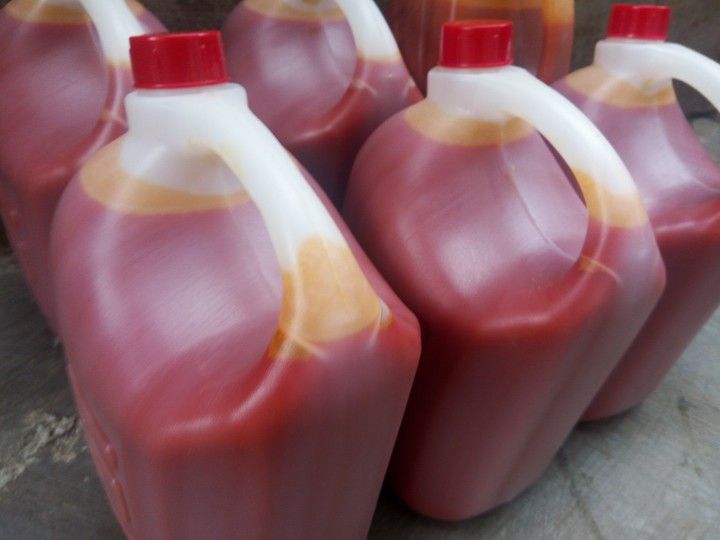 In this day and age, the palm oil industry is one of the most lucrative endeavors anybody can embark on, as palm oil is an important ingredient in preparing Nigeria meals.
Because palm oil's price fluctuates, you can buy and keep it while it's cheap, then sell it when it's costly.
Things to Keep in Mind Before Starting a Palm Oil Company
Start-up considerations for your palm oil business
Decide on a palm oil business plan that works best for you.
 Get your storage tanks and your space in place.
 Rubbers are required.
Set up a meeting with your suppliers
 Determine the mode of transportation
Sell your palm oil on the open market and make a profit
READ ALSO: 5 Best Kitchen Gadgets In 2022
5. Mini importation business
One of the most profitable businesses in Nigeria to start with 100k is a bit importing firm. Importing items at a discount and reselling them at a premium in Nigeria is lucrative. If you want to be successful in business, all you have to do is perform your marketing correctly.
Start with the most popular things you can get your hands on before entering the micro importation industry. To make a purchase, you must first do a market study.
Any country might be a source of import for your business, including China. In Nigeria, you may establish a small importing business. Gadgets, phone accessories and jewelry and clothing are things that you can easily import and sell.
6. Business of popcorn
There's a lot of potential in the popcorn industry that hasn't yet been realized. Popcorn is a self-sustaining business that may lead to long-term prosperity if done consistently and with effort. popping a kernel of corn on a hot surface results in the snack known as "popcorn."
A minimal amount of money is all that is needed to get started, expand, and run the business from the comfort of your own home.
If you want to make a lot of money selling popcorn, you need to go after customers in places like supermarkets, schools, hotels, canteens, and other food establishments.
Additionally, if you want to increase sales, you should put your popcorn machine near a busy road, market, or other commercial places.
Materials Needed For Popcorn Business
Starting a Popcorn Business, you will need the following:
Nylon
Popcorn machine
Big bowl
Showcase
Scooping spoon
Gas cylinder
Read Also: Five virtues of successful people 
7. Laundry business
This excellent business concept is also quite simple to get started with. People are so busy these days that doing the laundry isn't even on their list of priorities. This has led to an increase in employment openings.
Your washing business will benefit significantly from a suitable location. People are more likely to notice you if they are in an area where they can see you.
Ideally, your location should be a residential area, an estate, or an affluent neighborhood with easy access to clean water and other necessities.
Basic Materials For Starting A Laundry Business
Starting a Laundry Business, you will need the following:
Pressing Iron
Ironing board
Buckets
Laundry detergents/soaps
Starch
Nylon and tags
Power generator
Shelves
Garment convey
CONCLUSION
Here you have it as we promised at the beginning of this article, good business to start with 100K in Nigeria so if you have a hundred thousand naira and you want to open a business pick the most favorable to you especially something you have an interest or passion for.
Related post